Compass (if so equipped)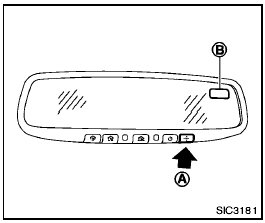 When the ignition switch is turned to the ON position, the compass display B will indicate the direction of the vehicle's heading.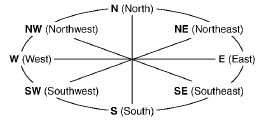 If the display reads "C", calibrate the compass by driving the vehicle in 3 complete circles at less than 5 MPH (8 km/h). You can also calibrate the compass by driving your vehicle on your everyday route. The compass will be calibrated once it has tracked 3 complete circles.
To turn on and off the compass manually, push the

switch A while the ignition switch is in the ON position.
See also:
Small children
Children that are over one year old and weigh at least 20 lbs (9 kg) can be placed in a forwardfacing child restraint. Refer to the manufacturers instructions for minimum and maximum weight an ...
Small When You Need It, Big Where You Want It
Knowing that entry-level vehicles are used as "workhorses" - for commuting on weekdays, errand running on weekends and transporting family and friends all week long - the designers of th ...
How to use the INFO button
Press the INFO button. The display screen shows vehicle information for your convenience. The information shown on the screen should be a guide to determine the condition of the vehicle. See t ...