Engine oil and oil filter recommendation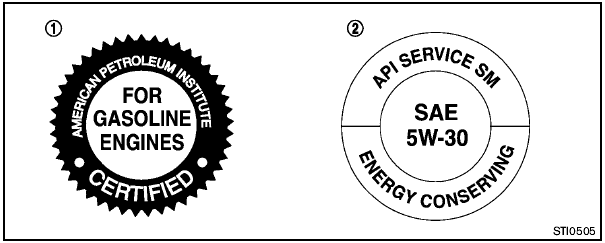 1. API certification markБЮ 2. API service symbol
See also:
Important information about this manual
You will see various symbols in this manual. They are used in the following ways: This is used to indicate the presence of a hazard that could cause death or serious personal injury. To avo ...
Brake warning light
or This light functions for both the parking brake and the foot brake systems. Parking brake indicator When the ignition switch is placed in the ON position, the light comes on when the parking ...
Emission control information label
The emission control information label is attached to the underside of the hood as shown. ...