Personal Lights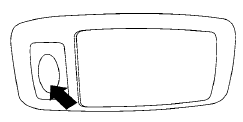 Rear personal lights (sedan only)
To turn the rear personal lights on, press the switch. To turn them off, press the switch again.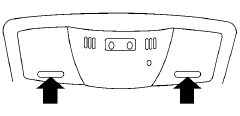 Front map lights
See also:
Air pollution
Industrial pollution, the presence of salt in the air in coastal areas, or heavy road salt use accelerates the corrosion process. Road salt also accelerates the disintegration of paint surfaces. ...
Features & Pricing
Starting at $30,690 for a 2010 Maxima and increasing to $30,810 for a 2011, the Maxima falls right between the Taurus ($25,170 to start, similarly equipped for $27,370) and Avalon ($32,445 to star ...
Gasoline specifications
NISSAN recommends using gasoline that meets the World-Wide Fuel Charter (WWFC) specifications where it is available. Many of the automobile manufacturers developed this specification to improv ...