Exterior and interior lights
*: See a NISSAN dealer for replacement.
NOTE: Always check with the Parts Department at a NISSAN dealer for the latest information about parts.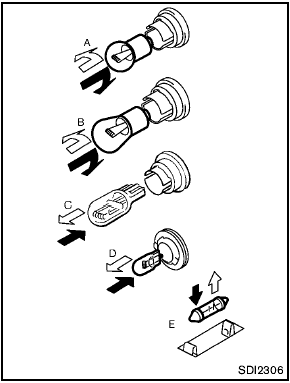 Replacement procedures

All other lights are either type A, B, C, D or E.
When replacing a bulb, first remove the lens and/or cover.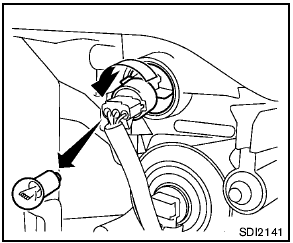 Front turn signal/park/side marker light (Halogen headlight model)
Xenon headlight model: See a NISSAN dealer for replacement.
Halogen headlight model: Remove the bulb as illustrated.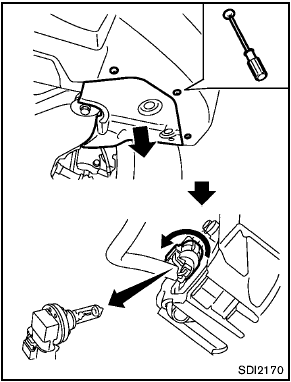 Front fog light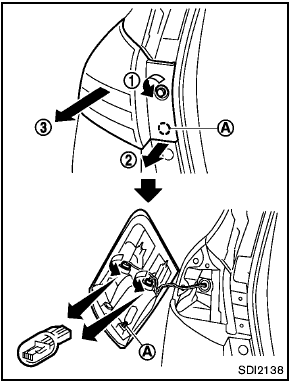 Rear combination light (stop/tail/side marker/turn)
Open the lift gate to remove the rear combination light assembly.
A : Clip

Back-up light
Open the lift gate to remove the back-up light assembly. One screw is located behind the cover on the lift gate.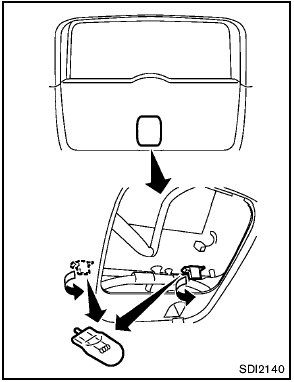 License plate light
The license plate light bulb can be accessed by removing the cover on the inside of the lift gate.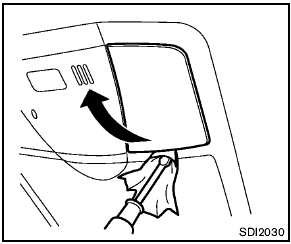 Front map light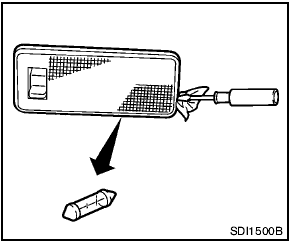 Cargo light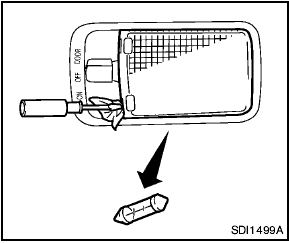 Ceiling light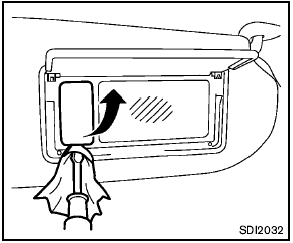 Vanity mirror light
See also:
Air flow charts
The following charts show the button and dial positions for MAXIMUM AND QUICK heating, cooling or defrosting. The air recirculation button should always be in the OFF position for heating and ...
New V6 diesel engine
The new direct injection V6 turbodiesel has been developed by the Renault Nissan Alliance to deliver high levels of performance with strong economy, competitive emissions and class-leading refinem ...
INTERIOR
The interior of the Pathfinder was where I had most of my problems. I may have even used an inappropriate word or two in frustration. My problem was I couldn't figure out how to use most of the sy ...