Getting the spare tire and tools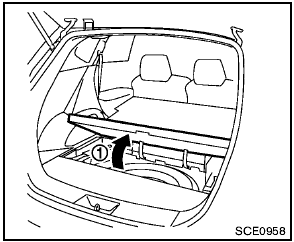 1. Open the lift gate.
2. Remove the cargo cover (if so equipped).
(See "Cargo cover" in the "2. Instruments and controls" section.) 3. Lift up the luggage floor board 1 (foldable or separate type).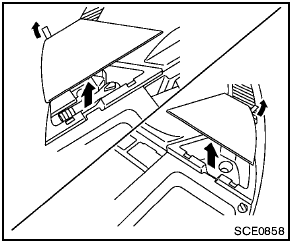 4. Remove the lids of the luggage side boxes.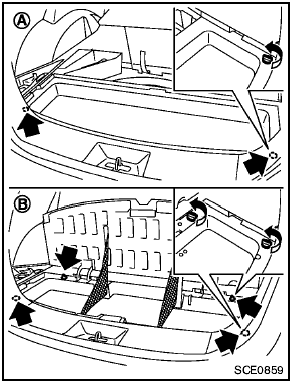 5. Remove the luggage floor box (Type A or B) by turning the clips counterclockwise.

Jacking tools
6. Remove the jacking tools and the spare tire.
Jacking tools: Remove the jack by turning it, then remove the other tools.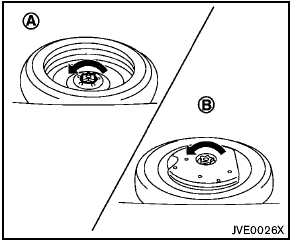 Spare tire
Type A:
Rotate the clamp until it can be removed then remove the spare tire.
Type B:
Rotate the clamp until it can be removed then relocate the subwoofer to a side of the cargo area and remove the spare tire.
See also:
CD care and cleaning
CD care and cleaning ● Handle a CD by its edges. Do not bend the disc. Never touch the surface of the disc. ● Always place the discs in the storage case when they are not being use ...
Compatibility
The following models are compatible: ● iPod Classic - 1st through 6th generation ● iPod Mini - 1st and 2nd generation ● iPod Nano - 1st through 3rd generation ● iPod To ...
Zone variation change procedure
The difference between magnetic north and geographical north is known as variance. In some areas, this difference can sometimes be great enough to cause false compass readings. Follow these instru ...