Exterior and interior lights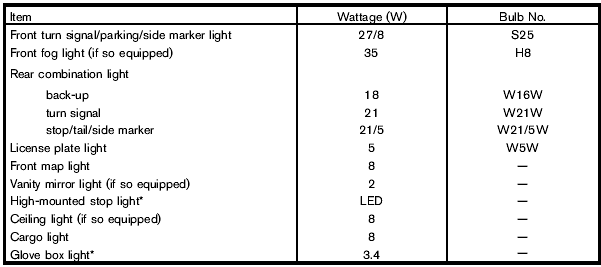 *: See a NISSAN dealer for replacement.
NOTE: Always check with the Parts Department at a NISSAN dealer for the latest information about parts.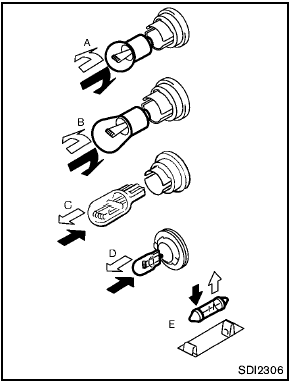 Replacement procedures
All other lights are either type A, B, C, D or E.
When replacing a bulb, first remove the lens and/or cover.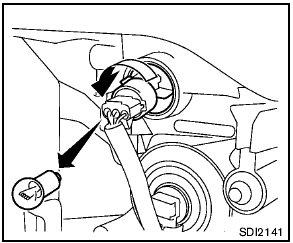 Front turn signal/park/side marker light (Halogen headlight model)
Xenon headlight model: See a NISSAN dealer for replacement.
Halogen headlight model: Remove the bulb as illustrated.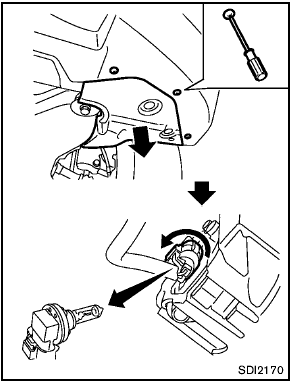 Front fog light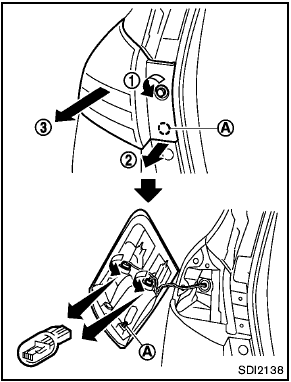 Rear combination light (stop/tail/side marker/turn)
Open the lift gate to remove the rear combination light assembly.
A : Clip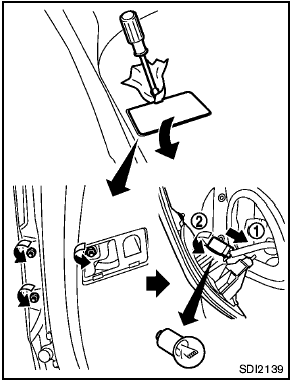 Back-up light
Open the lift gate to remove the back-up light assembly. One screw is located behind the cover on the lift gate.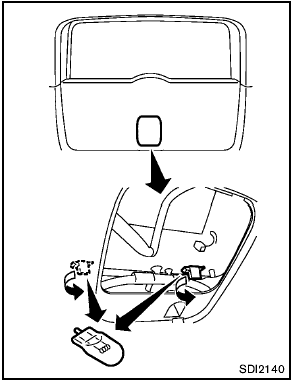 License plate light
The license plate light bulb can be accessed by removing the cover on the inside of the lift gate.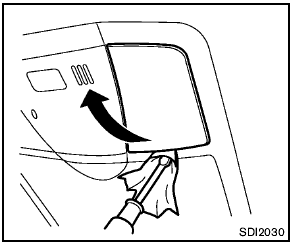 Front map light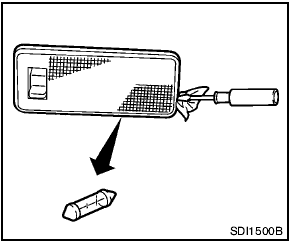 Cargo light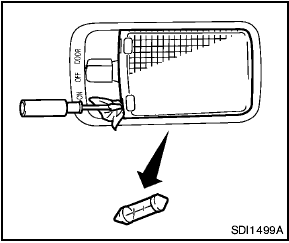 Ceiling light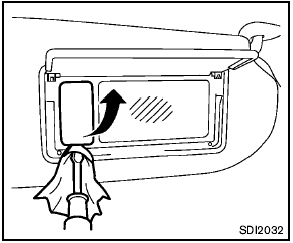 Vanity mirror light
See also:
FM/AM/SAT radio with compact disc (CD) player (Type A) (if so equipped)
Type A 1. SCAN button 2. Station select (1 - 6) buttons 3. CD insert slot 4. iPod MENU button 5. CD eject button 6. TUNE/SCROLL knob/Setting control button 7. SEEK/CAT buttons 8. A ...
Replacing wheels and tires
When replacing a tire, use the same size, tread design, speed rating and load carrying capacity as originally equipped. Recommended types and sizes are shown in "Wheels and tires" in the "Te ...
Sentra in the Market
The Sentra has been available in its current form for a few years, but it remains a competitive entry in the compact segment. Its drivetrain performance and suspension tuning are praiseworthy, and ...